INQAKU IS TAKING
ITS COMMITMENT
TO FOOTBALL ONE
STEP FURTHER.
The first 200 active teams with 15 or more players registered on MYSAFA who refer 5 active Inqaku Funeral Insurance policies using their unique InqakuLife.com link will be sponsored a set of kit worth R6,500.
QUALIFYING TEAMS WILL RECEIVE:
CHOOSE FROM A SELECTION OF STYLES AND COLOURS.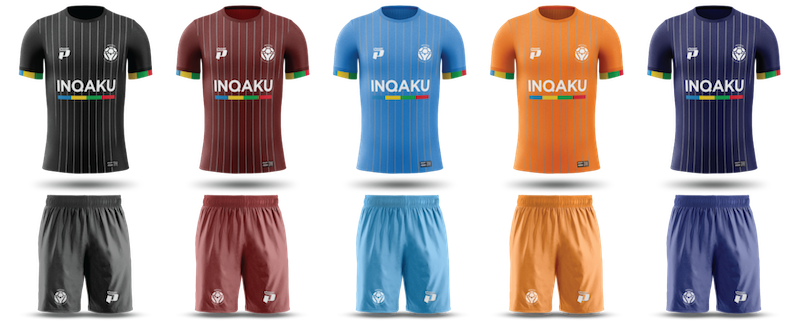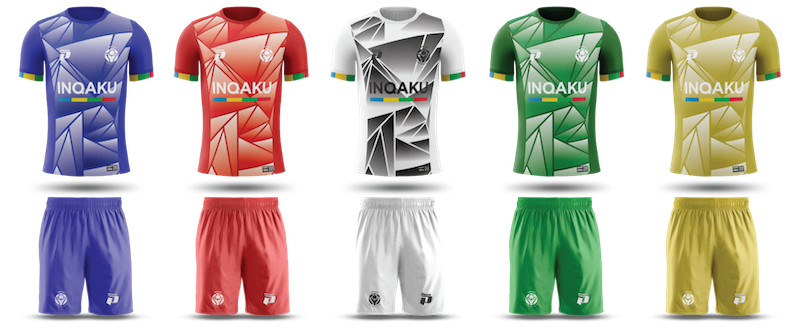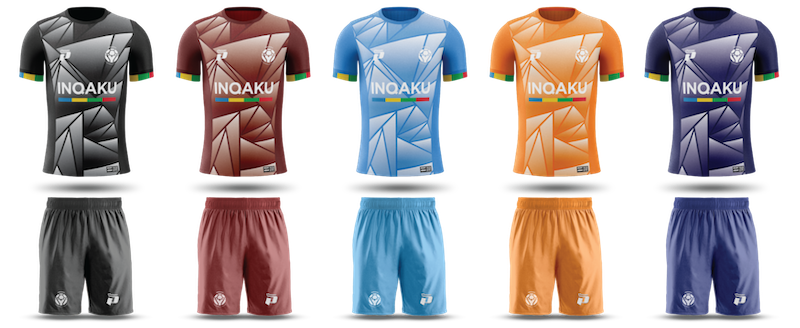 HOW IT WORKS
| | |
| --- | --- |
| 1 | Parents, supporters, friends, or family can purchase Inqaku Funeral cover using their club's unique InqakuLife.com link. While players can purchase cover, their policies do not count towards the sponsorship |
| | |
| --- | --- |
| 2 | Once a club has referred five active policies, the club may select their kit from a range of colours and styles (supplies of each colour/style are limited) |
| | |
| --- | --- |
| 3 | Inqaku will start shipping kit to qualifying clubs teams in April 2022 |
WHAT MUST YOU DO?
1
Get an online quote directly from Inqakulife.com
Policies taken count as referrals for Kakamas Juventus
2
Share your club's unique link with your supporters so they can purchase Inqaku Funeral Insurance.
The unique link for Kakamas Juventus is:
https://www.inqakulife.com/?ref=1092&utm_source=Inqaku
KIT GIVEAWAY T's & C's
Clubs with multiple teams registered in 2022 leagues are eligible to receive a set of kit for every five active policies referred. (e.g. 10 active policies for kit for 2 teams). Only one set of kit per team.
Active policies are Inqaku Funeral Insurance policies with premium collected in the same month. To qualify a club needs premium collected from 5 referred policies in the same month. Policies purchased by players do not count towards active policies
On top of the limited-time kit giveaway, Inqaku always rewards clubs an amount equal to 10% of the premiums every month. Clubs can use these rewards to purchase FIFA-accredited player registrations, equipment, and more on MYSAFA.
Inqaku also pays the South African Football Association (SAFA) a share of the profits made whenever the Inqaku Funeral Insurance is purchased using a referring club link.
Inqaku Funeral Policy Terms & Claims Process
Inqaku reserves the right to change or amend giveaway rules at its own discretion at any time.

Inqaku FC (Pty) Ltd is an authorised financial services provider (FSP Number: 51044). Insurance products are underwritten by Old Mutual Alternative Risk Transfer Limited (OMART), a licensed life insurer under the Insurance Act (IA). Clubs and teams are not authorised to give financial advice or to provide intermediary services.